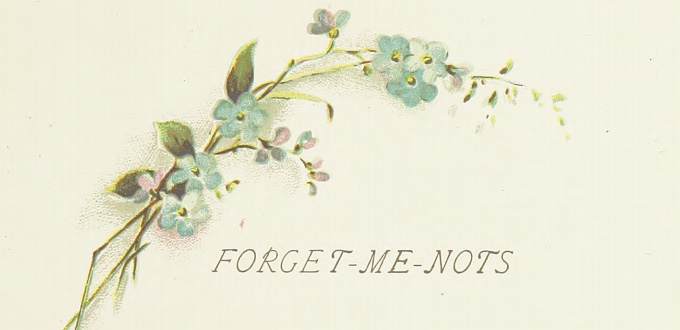 The second chapter in Partners for Preservation is 'Curbing the Online Assimilation of Personal Information' by Paulan Korenhof. Given the amount of attention being focused on the right to be forgotten and the EU General Data Protection Regulation (GDPR), I felt it was essential to include a chapter that addressed these topics. Walking the fine line between providing access to archival records and respecting the privacy of those whose personal information is included in the records has long been an archival challenge.
In this chapter, Korenhof documents the history of the right to be forgotten and the benefits and challenges of GDPR as it is currently being implemented. She also explores the impact of the broad and virtually instantaneous access to content online that the Internet has facilitated.
This quote from the chapter highlights a major issue with making so much content available online, especially content that is being digitized or surfaced from previously offline data sources:
"With global accessibility and the convergence of different contextual knowledge realms, the separating power of space is nullified and the contextual demarcations that we are used to expecting in our informational interactions are missing."
As the second chapter in Part 1: Memory, Privacy, and Transparency, it continues to pull these ideas together. In addition to providing a solid grounding in the right to be forgotten and GDPR, it should guide the reader to explore the unintended consequences of the mad rush to put everything online and the dramatic impact that search engines (and their human coded algorithms) have on what is seen.
I hope this chapter triggers more contemplation of these issues by archivists within the big picture of the Internet. Often we are so focused on improving access to content online that these questions about the broader impact are not considered.
Bio
Paulan Korenhof is in the final stages of her PhD-research at the Tilburg Institute for Law, Technology, and Society (TILT). Her research is focused on the manner in which the Web affects the relation between users and personal information, and the question to what degree the Right to Be Forgotten is a fit solution to address these issues. With a background in philosophy, law, and art, she investigates this relation from an applied phenomenological and critical theory perspective. Occasionally she co-operates in projects with Hacklabs and gives privacy awareness workshops to diverse audiences. Recently she started working at the Amsterdam University of Applied Sciences (HVA) as a researcher on Legal Technology.
Image credit: Flickr Commons: British Library: Image taken from page 5 of 'Forget-Me-Nots. [In verse.]': https://www.flickr.com/photos/britishlibrary/11301997276/