In less than six hours, the polls in Maryland will open for the 2012 general election. Here on 'election eve' in the United States of America, I wanted to share some records of those who fought to gain the right to vote for all throughout the USA. Some of these you may have seen before – but I did my best to find images, audio, and video that may not have crossed your path. Why do we have these? In most cases it is because an archive kept them.
Of course I couldn't do this post without including some of the great images out there of suffragists, but I bet you didn't know that they had Suffrage Straw Rides.

Or perhaps Suffrage Dancers?

Here we see a group from the Suffrage Hike to Albany, NY in 1914.

Fast forward to the 1960s and the tone shifts. In this excerpt from a telegram sent to President Kennedy in 1961, civil rights activist James Farmer reports on an attack on a bus of Freedom Riders: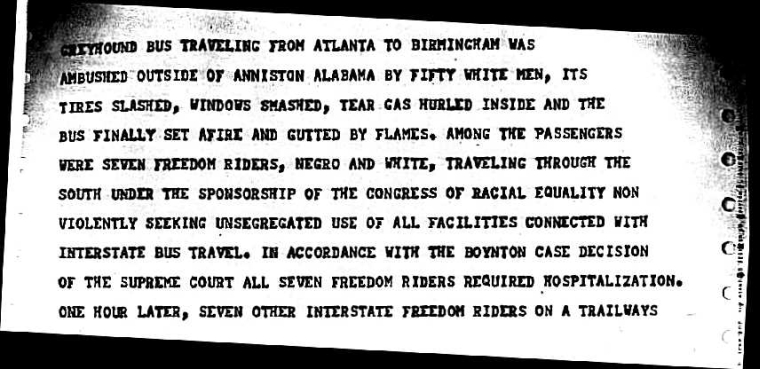 We also find images like this one of the leaders of the 1963 Civil Rights March on Washington, DC:

In Alabama from 1964 to 1965, a complicated voter registration process was in place to discourage registration of African-American voters. If you click through you can see a sample of one of these multi-page voter registration forms. In a different glimpse of what voter suppression looked like, listen to Theresa Burroughs tell her daughter Toni Love about registering to vote in this StoryCorps recording:

Finally, you can watch Lyndon B. Johnson's remarks on the signing of the Voting Rights Act on August 6th, 1965.
These records just scratch the surface, but at least they give you a taste of the hard work by so many that has gone into gaining the right to vote for all in the United States. If you are a registered voter in the USA, please honor this hard work by exercising your right to vote at the polls Tuesday!