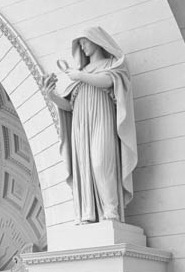 The official title for this session is "Discovery Tools for Archival Collections: Getting the Most Out of Your Metadata" and was divided into two presentations with introduction and question moderation by Jaime L. Margalotti, senior assistant librarian in Special Collections at the University of Delaware.
Introduction to Metadata Standards
Michael Bolam, metadata librarian for digital production, is in charge of all the metadata for all the collections at the Digital Research Library at the University of Pittsburgh. He is not an archivist – but does know where the archives is at Pitt! He has put lots of archival material online through digitization and assignment of metadata. ...